GlobeNewswire
Memebet: Transforming Online Poker with Blockchain Innovation and Rewarding Gameplay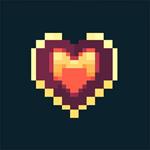 News provided by
Memebet
Nov 21, 2023, 1:15 PM ET
New York, NY, Nov. 21, 2023 (GLOBE NEWSWIRE) -- In the dynamic realm of cryptocurrencies, Memebet emerges as the 2023 most valuable project, redefining the online poker experience through blockchain innovation. As the architects of the ultimate functional meme coin, Memebet seamlessly integrates various alternative cryptocurrencies into the exhilarating game of Holdem. This groundbreaking project not only navigates the uncertainties of life but also introduces a novel dimension to online gaming, where players can farm, complete tasks, earn points, and even participate in airdrops, making Memebet a true pioneer in the cryptocurrency space.


The Team Behind Memebet:
Backing Memebet is a team of dedicated and talented professionals committed to revolutionizing online poker through blockchain technology. Their shared passion for innovation extends beyond the gaming landscape, driving Memebet to become a trailblazer in the broader cryptocurrency ecosystem.

Foundations of Memebet:
Memebet's strength lies in its robust foundation, dedicated to ensuring the long-term success and development of the platform. These foundations play a crucial role in shaping Memebet's mission, offering a sustainable and rewarding ecosystem where players can actively engage and contribute to the platform's growth.

Understanding Memebet:
Memebet is not just a cryptocurrency project; it's a dynamic platform that utilizes blockchain to transform the online poker experience. Beyond the traditional aspects of online poker, Memebet introduces innovative features that empower players to farm, complete tasks, accumulate points, and participate in airdrops.

Innovative Features of Memebet:

1. Farming Site: Memebet's farming site allows users to finish tasks for points and airdrop.

2. Task Completion: Memebet introduces a gamified approach to online poker by incorporating tasks that players can complete to earn points. These tasks add an interactive and engaging layer to the gaming experience, making it more than just a traditional poker platform.

3. Points System: By completing tasks and engaging with the platform, players accumulate points that can be used for various benefits within the Memebet ecosystem. These points create a sense of achievement and reward, enhancing the overall satisfaction of players.

4. Airdrop Participation:Memebet regularly conducts airdrops, distributing tokens to eligible participants. This not only rewards loyal users but also promotes community engagement and ensures a wide distribution of Memebet tokens.

Connect with Memebet:
For those eager to dive into the Memebet experience, here are some essential links to get started:

Start Telegram Bot: https://t.me/Memebet_bot
Join Telegram Group: https://t.me/memebetcoin
Discord: https://discord.gg/m7jPS9HUWJ
Follow on Twitter: https://twitter.com/memebetx
Follow on Medium: https://medium.com/@memebetx
Join TaskOn and Zealy: https://zealy.io/c/memebet/questboard

Why Memebet:
Beyond the advantages of blockchain technology, Memebet stands out by offering a multifaceted gaming experience. By combining transparency, security, decentralization, and the integration of native digital tokens with innovative features like farming, task completion, points accumulation, and airdrops, Memebet becomes more than just a poker platform; it becomes a dynamic and rewarding ecosystem. As the 2023 most valuable project, Memebet invites players to join a revolution where every hand is played with transparency, and every engagement is an opportunity for growth and rewards.

Disclaimer: The information provided in this press release is not a solicitation for investment, or intended as investment advice, financial advice, or trading advice. It is strongly recommended that you practice due diligence (including consultation with a professional financial advisor) before investing in or trading securities and cryptocurrency.

Ton Alberts
Memebet
support-at-memebet.games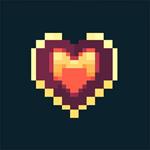 NOTE: This content is not written by or endorsed by "KTSM", its advertisers, or Nexstar Media Inc.
For inquiries or corrections to Press Releases, please reach out to GlobeNewswire.