GlobeNewswire
SWGT Utility Token: Sustainable Solutions for Life and For Work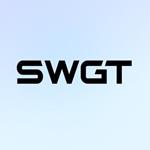 News provided by
SWGT
Nov 21, 2023, 10:15 AM ET
Victoria, Mahe, Seychelles, Nov. 21, 2023 (GLOBE NEWSWIRE) -- SWGT is a new and promising token of SWG Global Ltd. SWG Global's ultimate goal and vision is to provide people not just with ideas for a better future but with real, tangible solutions. One of them is integration of blockchain technology into high-tech transportation systems with crypto payments. For technical implementation and demonstration of the solution, SWG Global works together with leading innovators in the transportation industry that develop hight-tech transportation systems. The use of smart contracts will ensure transparent funds distribution and crypto payments implies quick transactions.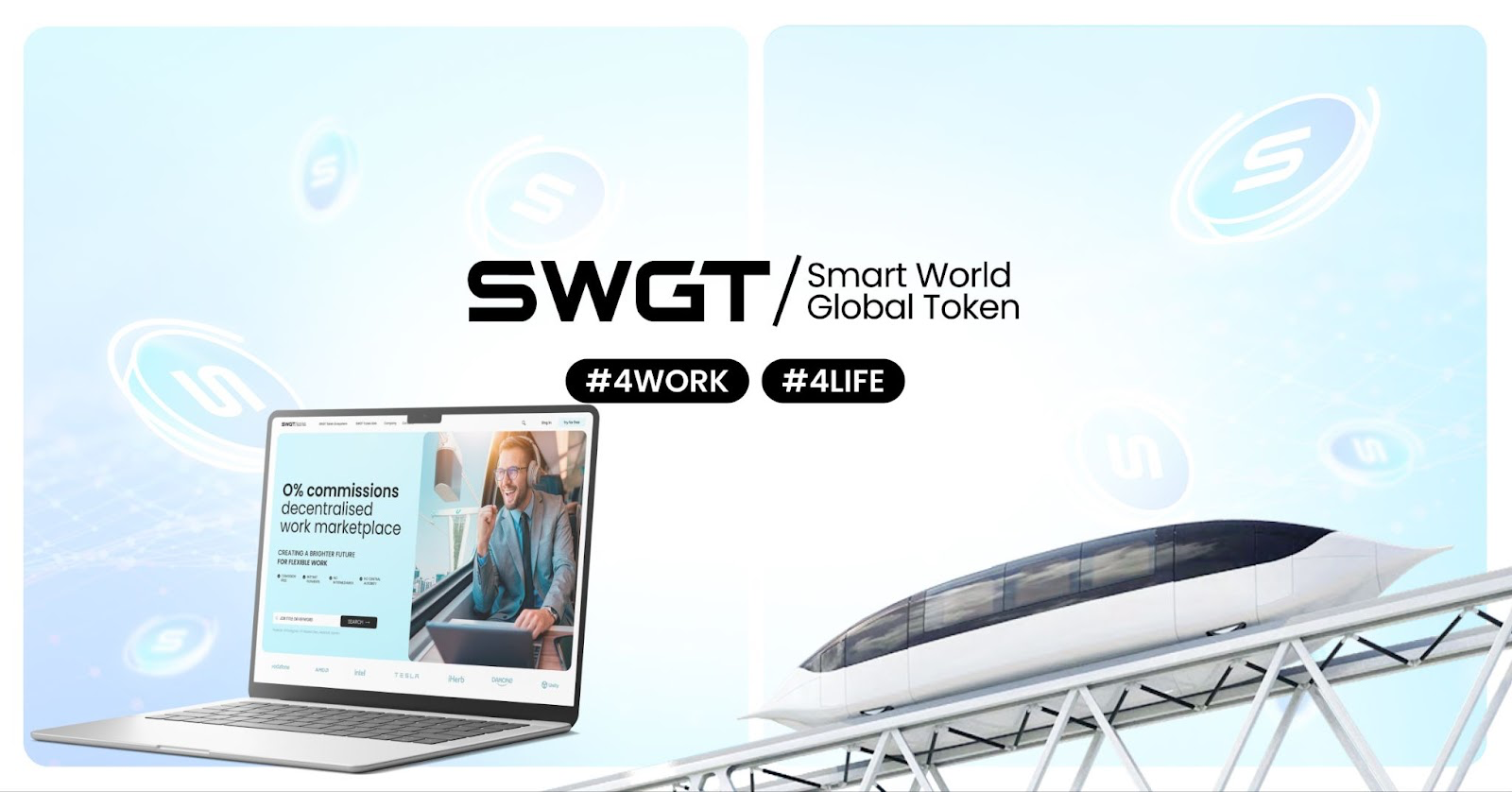 The other project is the World's First Zero Commission Gamified Work Marketplace. Unlike its competitors with central authority running all the processes, SWG Marketplace does not charge any commission neither from freelancers, nor from clients. The lack of intermediaries will ensure quick payments,  trustworthy reputation system and fair distribution of power. Besides, the Marketplace provides space where freelancers can actively participate in play-to-earn games, turning downtime into a rewarding and enjoyable experience.
Users can earn tokens not only through project-related activities but also by undertaking various tasks and challenges within the platform. The SWGT Utility Token isn't just about earning; it's about empowering every participant, irrespective of their skill level, with tangible rewards, recognition, and an exciting gamified journey. 
Life Solution: How is blockchain introduced to a transportation system?
Decentralisation has been revolutionising the market for years, and the blockchain has steadily increased its presence in the economy. It provides new approaches to managing transactions, data, and business processes, and more businesses each year are starting to see it. Clearly, such essential areas as transport and shipping would also benefit from blockchain implementation. High processing and administration costs, long and bureaucratic conflict resolutions are just two of the many issues that blockchain can tackle. 
SWG Global Ltd sees the introduction of blockchain to transport and infrastructure complexes as an opportunity to link transport solutions, logistics, residential and industrial infrastructure, communications, energy, document management, and mutual settlements for services provided in an open, verifiable, and secure way.
Firstly, the new blockchain-enabled system will allow easy coordination of documents on a shared distributed ledger, making physical paperwork largely unnecessary.  Secondly, organisations need secure, updated and authentic data to make decisions. Blockchain ensures trustworthy data across the transportation and logistics ecosystem since the entire network contributes to data validation.
Work Solution:  World's First Zero Commission Gamified Work Marketplace
At the moment the freelance work market is facing several major problems. However, one issue that freelancers and contractors are particularly struggling with, is extremely high commission fees. Central authorities holding all the power can charge up to 20% of the total amount of money, which is particularly striking when it comes to small jobs. The Decentralised Work Marketplace issues zero commission, allowing contractors to keep 100% of their payments. It is the company's strong belief that when it comes to compensation, there should not be any overpowered middleman.  
Apart from that, the blockchain implementation will ensure that all the deals are safe and quick as there are no intermediaries in the process. That eliminates another crucial issue for freelancers — unfair bans from the platform's side that force freelancers to create empty accounts with no progress and no credibility. Also, the Marketplace is implementing a transparent rating system powered by Smart contracts. It's not influenced by any third parties, ensuring trustworthy rates for contractors and customers. Last but definitely not least benefit is the GameFi mechanics implemented into the Marketplace.
The Zero Commission Gamified Work Marketplace is a space where freelancers not only refine their skills but also earn tokens through captivating play-to-earn games. Downtime transforms into a rewarding experience as users engage in challenges and tasks, accumulating tokens in an environment that celebrates both participation and achievement.
This innovative GameFi integration ensures that every user, regardless of their skill set, enjoys a dynamic and fulfilling experience, where work seamlessly merges with play. Welcome to a marketplace where GameFi brings a new dimension to freelancing, making every moment productive, enjoyable, and rewarding.

Follow us on Twitter, contact us on Telegram and stay tuned for our updates on our website: https://swg.io 

Disclaimer: The information provided in this press release is not a solicitation for investment, or intended as investment advice, financial advice, or trading advice. It is strongly recommended that you practice due diligence (including consultation with a professional financial advisor) before investing in or trading securities and cryptocurrency.

Contact person: Anna Kline
Email: anna(at)swg.io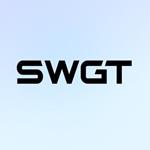 NOTE: This content is not written by or endorsed by "KTSM", its advertisers, or Nexstar Media Inc.
For inquiries or corrections to Press Releases, please reach out to GlobeNewswire.